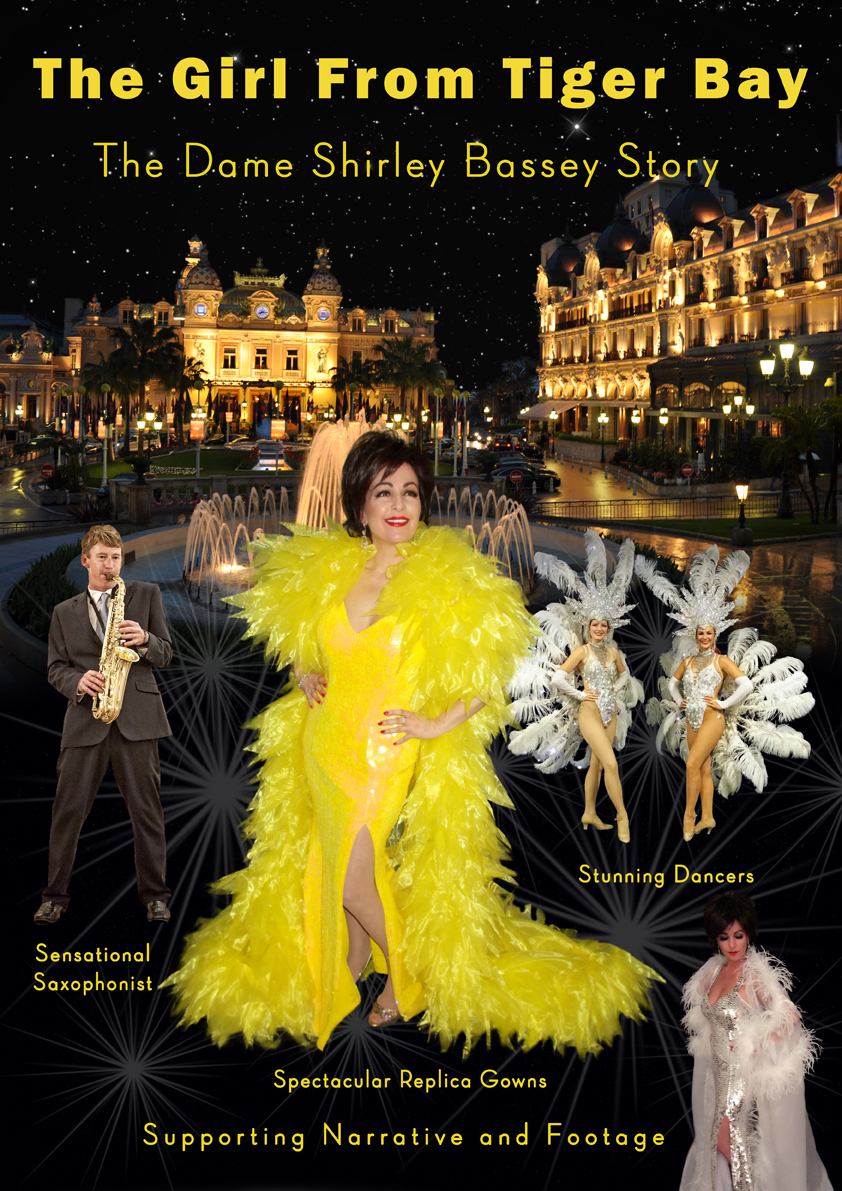 The Girl from Tiger Bay theatre show tells the unique story of Dame Shirley Bassey's incredible rise to stardom and her magical career spanning 65 years. The ultimate 'rags to riches' tale, you will be dazzled by this epic musical show, chronicling this remarkable artiste's journey from the back streets of Cardiff's Tiger Bay, to the glitz and glamour of Monte Carlo Bay. The Girl from Tiger Bay, features stunning dancers, spectacular replica costumes and a sensational saxophonist. Using powerful live performance, narrative and footage, this is a truly unmissable show.
Burn My Candle, As I Love You, Kiss Me Honey, As Long As He Needs Me, What Now My Love, I Who Have Nothing, Big Spender, It's Wonderful, Never Never, This Is My Life, Goldfinger, Moonraker, Diamonds Are Forever, Living Tree, Get The Party Started, History Repeating, Apartment, Girl From Tiger Bay, I Am What I Am
Theatre dates will be added to the list on an ongoing basis. The dates listed below are for this theatre show only. All other bookings (other than hotel cabaret nights & Pride events)) are private parties or private corporate functions. Please contact me for enquiries regarding any other type of event.
Click on the links below to purchase tickets for The Girl From Tiger Bay...